Vietnamese students annually spend USD3-4 billion to study abroad with the majority being self-financed, said Minister of Education and Training Phung Xuan Nha.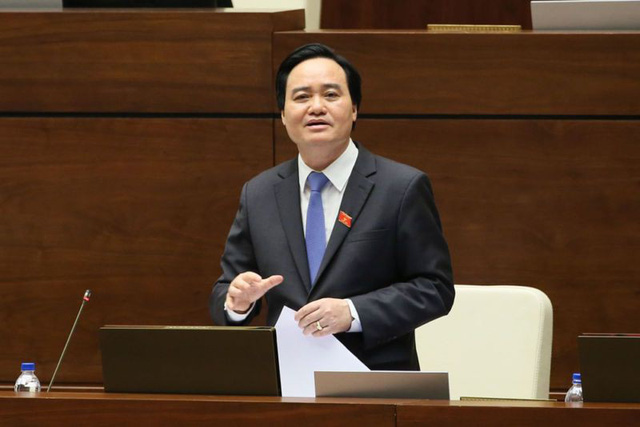 Minister of Education and Training Phung Xuan Nha
Nha mentioned the figure at a question-and-answer session of the 14th National Assembly's fifth plenum in Hanoi recently.    
The Ministry of Education and Training's statistics indicated that by late 2016, around 130,000 Vietnamese students were studying overseas. Of the figure, just 10% received scholarships for the study, while the remainder was self-financed.
This is the general trend that more students from developing countries have been rushing to developed countries for study.
According to VietnamNet, children of many leaders from universities in HCM City have gone abroad to study.
A former official from the Ministry of Education and Training said that many children of his former colleagues studied abroad. "I think that studying abroad is expected to provide better chances for students to find jobs after graduating, particularly offering them a good environment for learning English."
Studying overseas is considered quite normal in the context of international integration. However, analysts believe this, to some extent, shows student dissatisfaction with domestic education.
In terms of what should be done to encourage more investment into the domestic education sector, around 20% of the state budget was used for the education sector, but how to improve the sector was an issue, Nha said.
The minister called on more investments from businesses to help improve quality.
Nha highlighted that the Ministry of Education and Training had proposed the government measures to lure more private investment.
He admitted that Vietnam issued policies to call on education investment, however, the effectiveness remained modest. He mentioned more co-operation opportunities with Australia and New Zealand following the recent visit by Prime Minister Nguyen Xuan Phuc.
Dtinews/VietnamNet
Nguồn: english.vietnamnet.vn