VietNamNet Bridge – A Vietnamese woman who duped the authorities in the United Kingdom claiming she was a 16-year-old child has been jailed, after police discovered she was in fact a grown woman.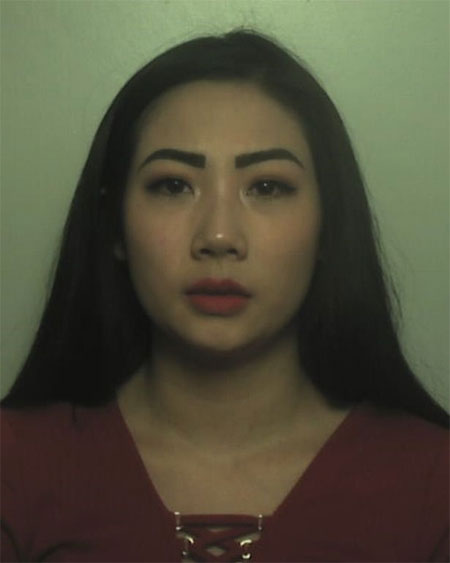 Duong Trinh who was jailed for eight months in England last week. Photo: Staffordshire Police.
Duong Trinh was found hiding in the toilet when police and immigration officers in the town of Stoke raided a nail and beauty salon.
She told officers she was 16 and was the victim of people trafficking. She also tried to claim asylum using the false details.
Believing she was a child, Staffordshire County Council placed her in foster care at a cost of £500 (VND15,000,000) per week.
It was only when the authorities in England received a tip-off, they contacted the Vietnamese Government and learned she was in born in 1994, making her 22 at the time.
She's now been jailed for eight months on charges of perverting the course of justice.
Sending her to prison, Judge Paul Glenn said: "You were arrested and your immediate response was to lie. You gave a false name and date of birth. You claimed to be the victim of modern day slavery. That triggered a lengthy series of further inquiries.
"It is quite plain that giving false details was a premeditated ploy. You knew what you were doing to avoid prosecution for any immigration offences.
"But more than anything, I suspect this was a deliberate ploy to avoid being deported because you entered the UK unlawfully. You had no right to remain and no legal right to employment.
"The deception used the valuable time of the authorities, valuable resources and a significant amount of taxpayers' money.
"In March 2017, you were accommodated with foster parents. That cost the state more than £500 a week. That could have been properly deployed to help those who need money and a child who really did need a home."
During the court case this week, which has been reported by the Stoke Sentinel newspaper, Trinh said she was told to give the police a false name and say she was 16 years old.
She added that she never realised by doing so, she would be treated differently and would cost the UK money.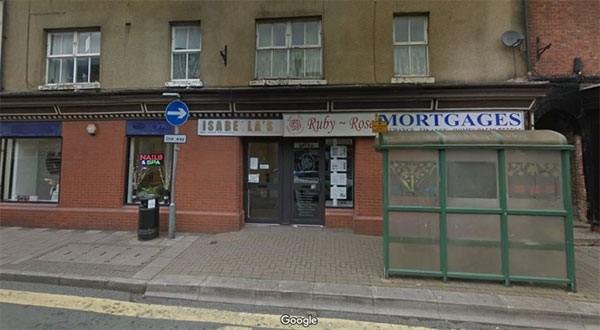 The nail salon where she worked in Stoke, England. Photo: Google Map.
Prosecutor Joanne Wallbanks said: "The defendant gave a false name and a date of birth of October 17, 2000, which would make her aged 16. She was arrested for entering the UK illegally.
"She repeated the details at the police station. When spoken to by immigration officers she said she was a victim of modern slavery.
"Due to her saying she was 16, she was placed into the care of social services. She was treated as a potential victim of trafficking. She made an application for asylum on May 7, 2017 and again used the false name and date of birth.
"In July, 2017 the police were contacted and given the defendant's correct details. Inquiries with the Vietnamese authorities confirmed the details of the defendant."
In her defence, lawyer Philip Beardwell said her life is in danger upon her return to Vietnam, claiming Trinh owed £20,000 (VND606 million) to traffickers.
"Were she to be returned to Vietnam she fears immediate and dangerous repercussions meted out on her because she has not paid the £20,000," he is reported as saying during the court case.
"She was trafficked. She has been manipulated and abused by others."
After the sentencing, Conservative Councillor and Cabinet Member for Children and Young People in Staffordshire spoke to Viet Nam News.
He said: "Where an unaccompanied asylum seeking child comes to our attention in the county, we have a legal duty to provide them with care and accommodation. 
"At the time, we carried out an approved age assessment and there was no information to suggest Duong Trinh was not 16.
"As soon as we were made aware of the additional information we worked closely with the Police to make sure the appropriate action was taken."
A spokesperson for Staffordshire Police said: "We hope this sentence sends out a strong message that this kind of activity will not be tolerated. 
"We continue to work in conjunction with partner agencies to address these issues."
Paul Kennedy
Source: VNS
Nguồn: english.vietnamnet.vn